Why people with disabilities have to be embedded in the SDGs?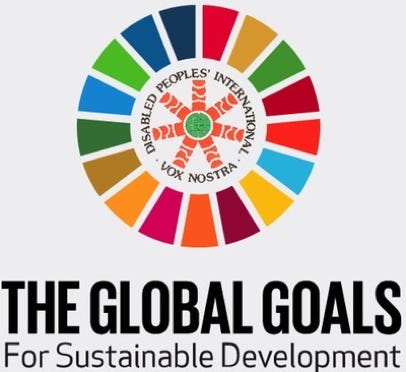 It wasthe occasion toreaffirm that civil organizations can contribute to the objectives of the Paris Agreement, and
as disabled people' global NGO, Disabled Peoples' International can show a range of benefits coming from our contributions, as people with disabilities;
•  Because what is usable for us is easily usable for all,
•Because the specific barriers we need to overco
me uncovers new and unknown ways to go, to move or to make,
•
Because the experiences living with disabilities develops new perspectives and reveal unknown human potentials,
•
Because what people with disabilities have learned from their living experiences is what the entire world have to learn, i.e. Make more with less, economize, evaluate and regulate the energy, find alternative ways to reach, listen, see, feel and communicate, be creative and prepared for the unexpected.
People with disabilities have a lot to share to blend lessons, and to follow up with what we collectively find would help us make our case.